Customize Your Mobile Home
For Style & Function
It's amazing how often we hear "I didn't realize you could do that to a manufactured home" from our clients. 
The truth is, manufactured homes have come a long way in recent years. The quality and craftsmanship of manufactured homes today make it not only possible to add on to the home, but also a great investment. 
At Maintenance Plus, our team specializes in maintaining, modifying, and remodeling mobile and manufactured homes. We have the professional licenses and engineering certifications to create well-constructed mobile home additions that you will be able to enjoy for many years to come.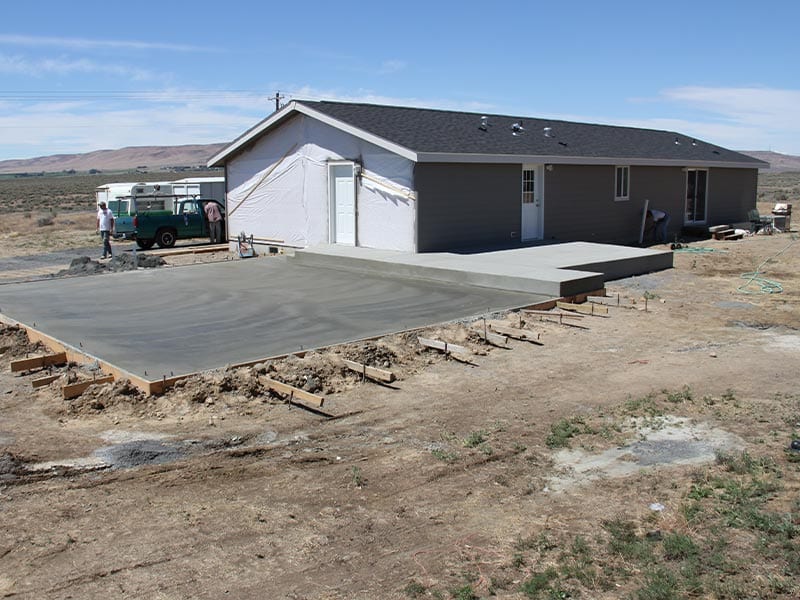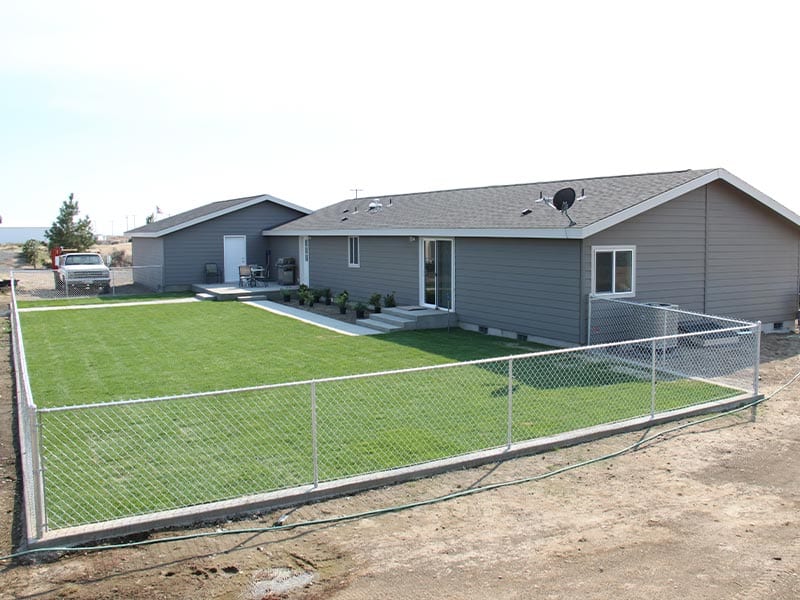 Use the slider to see before and after pictures of this remodeled manufactured home, which now has a beautiful patio and attached garage.
Frequently Asked Questions
About Mobile Home Additions
Undergoing a major renovation on any home can be a daunting task for any homeowner. We make it easy by providing free consultations and estimates, so you can feel confident about moving forward with your project. 
While most repairs and maintenance do not require permits, a renovation like adding on to a home is a major undertaking and generally does require the builder to obtain permits from local municipalities.
The good news is that we take care of all of that legwork for you. We've been in this business for many years and know exactly what permits are needed for the scope of work. 
Securing financing for work on a manufactured home can be a tricky process. The lenders want to make sure the investment is a good one, and that the addition will actually add value to the property.
There are a few things you can do to increase the chances that you'll get financing for your renovation: 
Work with a licensed and certified manufactured home installer. (That's us!)
Have the installer provide detailed plans and specifications to your lender. (We do that!)
Place your home on a permanent concrete foundation. (We can help.)
In the business of building additions for manufactured homes, "building out" is far more common than "building up." This means that it's structurally a better idea to expand the total surface area your home covers rather than adding on another story. That being said, there are so many additions and modifications you can make to a mobile home, from porches and decks to more rooms and attached garages—the only real limitations are the age of your home, the land it sits on, and your budget. 
The best way to find out what's possible when it comes to adding on to your manufactured home is to sit down with our experts for a free, no obligation consultation. 
Sticking to HUD Guidelines
A Licensed Mobile Home Installer Can Help
One of the biggest challenges in renovating or adding on to a manufactured home is keeping the home HUD compliant. The United States Department of Housing and Urban Development (HUD) has many strict guidelines surrounding the quality and safety standards of manufactured housing. Violating the HUD code can cause problems with rental agreements, loan terms, and selling your home down the road. 
Is Your Home HUD Compliant?
Not sure whether your home meets HUD requirements? No problem. We offer free inspections and no-obligation estimates on all work.