Don't "Settle" for Cracks
A Structural Problem May Be the Cause
If you have noticed cracks in your walls, separation at drywall joints, or doors that are hanging unevenly, your home may be trying to tell you something. Manufactured homes are particularly prone to settling—especially if they were not placed on a concrete foundation to begin with. Over time, settling can cause these blemishes on the interior or exterior of a home, but the problem is much more than cosmetic. 
Mobile home re-leveling is the only solution for a manufactured home that has become unlevel. By correcting the structural issues involved with settling, re-leveling helps the home retain its value longer and prevents further cosmetic damage.
See Our Work for Yourself!
Check out the before and after views of this manufactured home, which we re-leveled and remodeled.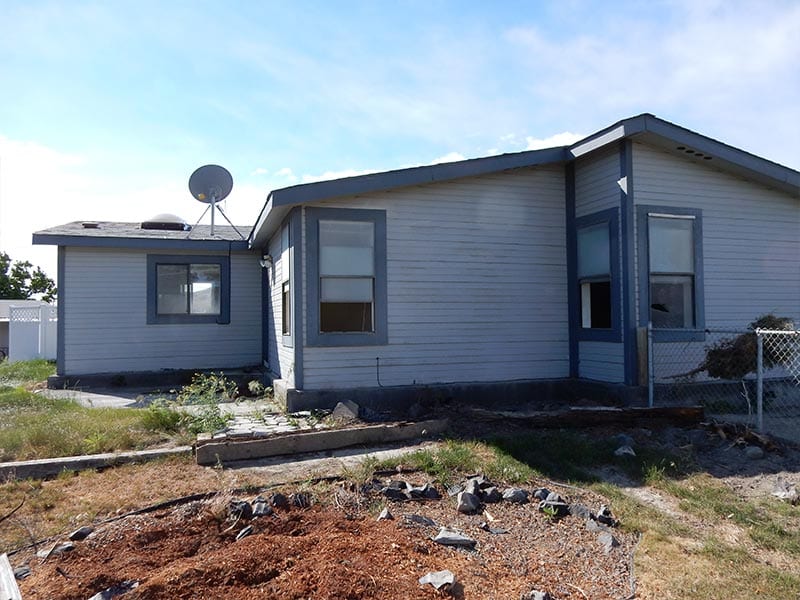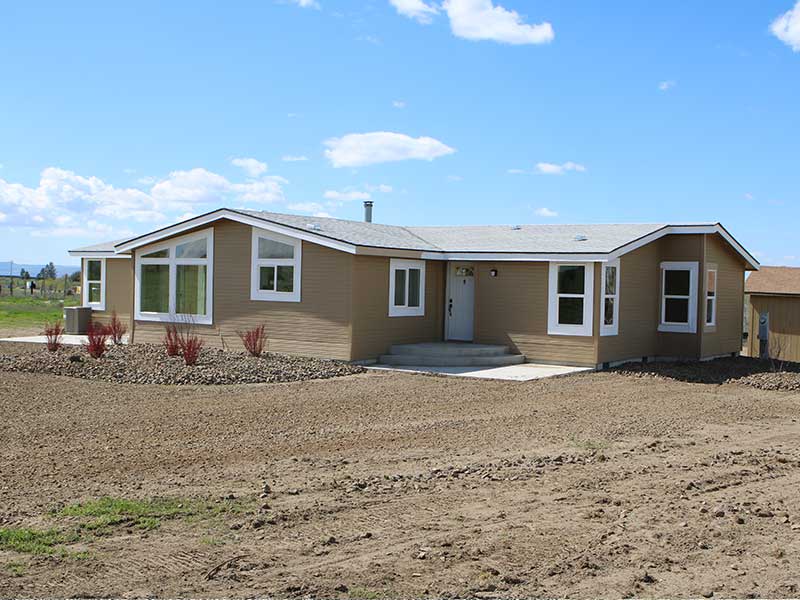 Use the slider to see before and after pictures of this manufactured home, which was moved and remodeled inside and out.
Frequently Asked Questions
About Mobile Home Re-Leveling
Making structural changes to your home can be a challenging and scary experience. That's why it's so important to enlist the help of mobile home maintenance and repair professionals who have experience re-leveling mobile and manufactured homes. We've been re-leveling homes for years and are here to answer any questions you have about the process. 
Generally speaking, we encourage homeowners to have their mobile and manufactured homes re-leveled or at least inspected once per year. Ultimately, there are many factors that contribute to a home becoming unlevel, so no two homes will need re-leveling on the same consistent schedule. 
We offer free inspections and with a short review of your home can tell you whether your home needs to be re-leveled. 
The cost of leveling a manufactured home depends largely on its size, the type of foundation, and the age of the home. When you contact us about mobile home re-leveling, we'll ask you some questions about your home and give you a ballpark price. 
While we love to hear that homeowners want to take a more active role in maintaining their property, home re-leveling is one of those projects for which you really need a professional. Experienced home re-leveling companies like ours have professional-grade tools like hydraulic jacks and water levels that are essential to properly leveling a home. More importantly, however, is the fact that home leveling can be extremely dangerous if not done correctly. 
We offer competitive pricing for home re-leveling, so please consider calling us before attempting a DIY home re-leveling.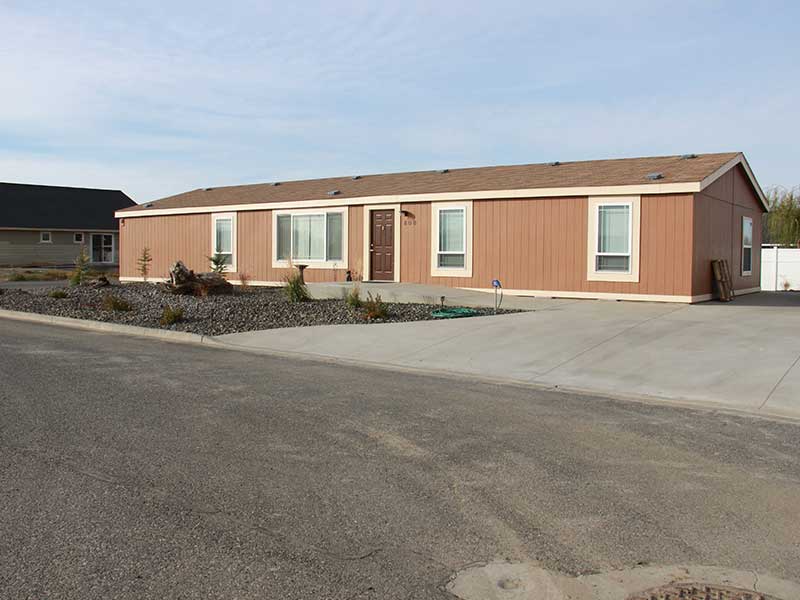 Look for These Signs
To See If Your Home Needs Re-Leveling
Does your manufactured home need to be re-leveled? Keep an eye out for these common signs that a home is becoming unlevel: 
Cracked or Warped Skirting

Visually Leaning Structure

Damaged Attached Structures
Uneven or Creaky Flooring

Slanted Cabinets or Countertops