Extend the Life of Your Home
With a Permanent Foundation
The unsung hero of any home is its foundation. Unfortunately, many manufactured homes are placed right on the ground, which can cause significant problems for homeowners over time. Environmental factors can impact the quality and stability of the soil beneath a home, making it susceptible to settling, cracking, and pests. 
One of the best ways to extend the life of a manufactured home is to place it on a concrete foundation. With advancements in technology, there has never been a better time to have a permanent concrete foundation installed for your mobile home. We are even able to insulate your foundation if you live in certain climates.
Moving Your Manufactured Home
When moving an existing home to a permanent foundation, expertise and attention to detail are crucial to success. Over the years, we've moved mobile and manufactured homes of all shapes and sizes, so we know how to handle the challenges such a project involves.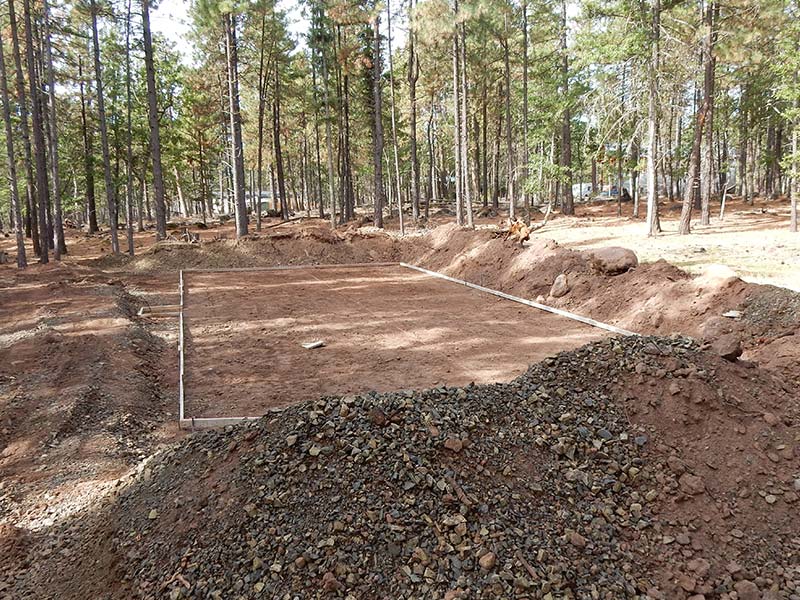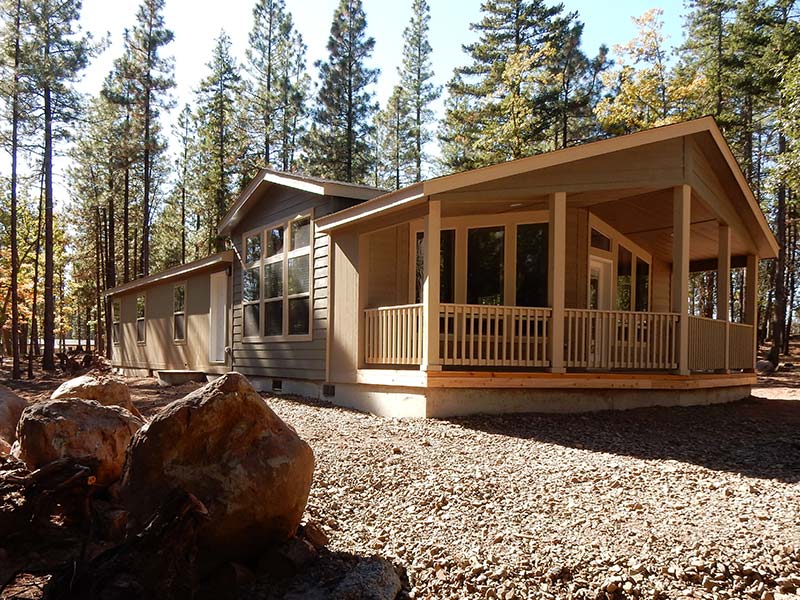 Use the slider to see before and after pictures of this manufactured home, which has a brand new foundation and front porch.
Frequently Asked Questions
About Manufactured Home Foundations
There are many options to choose from when considering which type of manufactured home foundation is best for your home. Are you looking for extra square footage? What kind of terrain does your home sit on? What is your budget? For this reason, we'd encourage anyone thinking of adding a foundation to their manufactured home to read these frequently asked questions and then get in touch with us for a custom quote. 
The quickest and least expensive foundation option for your home is the piered foundation system, which involves placing heavy anchors into the ground and attaching them securely to the beams beneath your home. 
While a pier foundation system is a great option, it does come with some drawbacks. Homes placed on piered foundations may need re-leveling more often than homes on slabs or other types of foundations.
Another cost effective option is a concrete slab foundation, which is also inexpensive and will provide great support for your home's entire base. 
If you're on the fence about what type of foundation to choose, get in touch with us for more information.
In a word, yes! Many people contact us wanting a new foundation for their existing home. Of course, the job is not finished when the foundation has been poured! We take care of all the logistics of moving the home onto the new foundation and securing it. 
Mobile and manufactured homes can absolutely have basements! From crawl spaces for extra storage to beautiful walk-out daylight basements, our team is able to add valuable square footage to your home. 
In addition to being highly functional, our basements offer important structural support that are better for the wear and tear on your home. What is more, adding a basement to your home makes it more likely for you to secure financing. It's a win-win-win!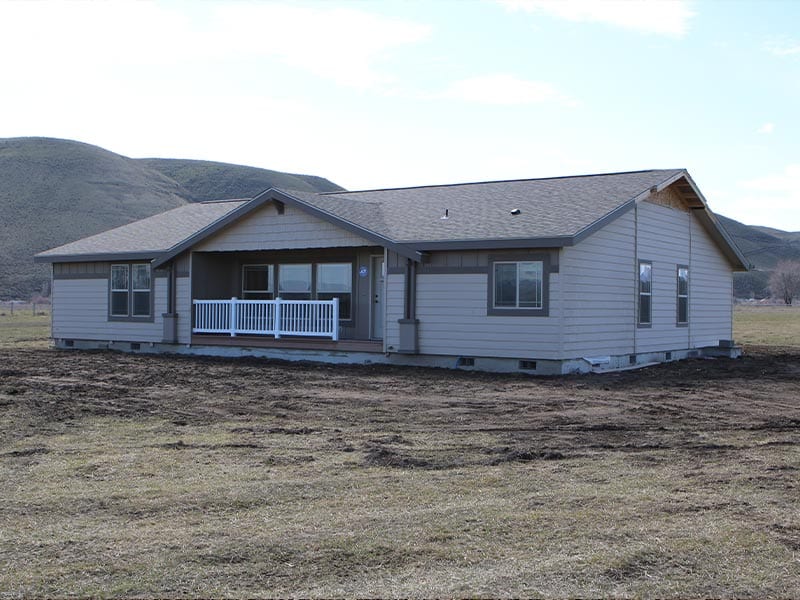 FHA Certified Foundations
When financing a new home, many lenders and the Federal Housing Administration (FHA) consider the value of the home and how that value may change in the years to come. Manufactured homes that sit directly on the ground tend to depreciate over time and, in the lender's point of view, may not be a great investment. 
On the other hand, manufactured homes that sit on permanent foundations retain and can even appreciate their value as time goes by, given the added safety and stability. 
Poured Basements & Crawl Spaces
Land Clearing Prep for Foundations