Is It Time for a Refresh?
Getting Started on a Mobile Home Remodel
It seems that these days, interior designs can go out of style faster than you can say "wallpaper." While there's no way to predict what the next big trend in home interiors will be, updating the interior of your manufactured home is a great way to add style, comfort, and function to the space. 
See Our Work for Yourself!
Whether it's as simple as installing new flooring or completing a gut remodel of a kitchen, we love helping families make the most of their space. Take a look at this before and after view of a kitchen remodel we recently finished.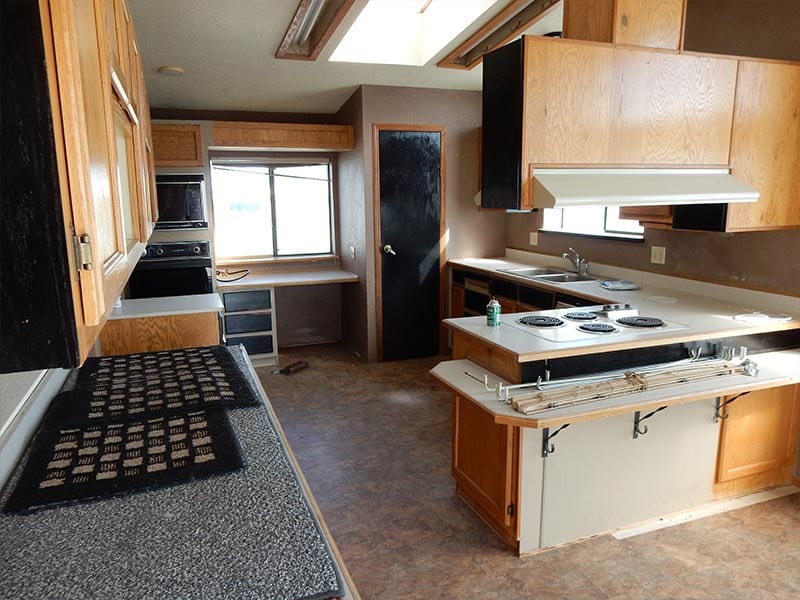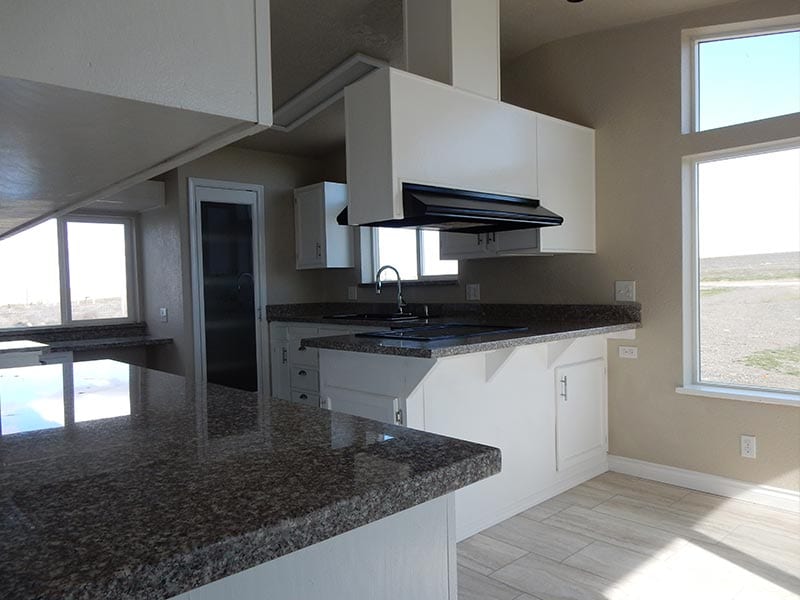 Use the slider to see before and after pictures of this kitchen remodel.
Frequently Asked Questions
About Mobile Home Remodeling
Planning a mobile home remodel doesn't have to be an overwhelming experience. When you have professional, licensed, and certified manufactured home contractors working with you, you can rest assured knowing your project will be completed on time and on budget. 
Removing interior walls is often the key to achieving the open concept layout that so many people are looking for nowadays. Like with any structure, it's only advisable to remove interior walls if the wall is not load bearing. If the wall does bear some or all of the weight of the structure, talk to your contractor about alternatives.
There are a few factors that determine whether remodeling your home will be worth it, financially speaking.
The age of the home is the most important factor. The older the home, the less likely a remodel will add value. This is largely due to the fact that some older homes were not subject to HUD regulations. Today, manufactured homes are made with higher quality materials and meet HUD standards to ensure value and safety—these quality standards also keep the home from depreciating as quickly as older mobile homes. 
If you have a newer manufactured home, cosmetic upgrades like new flooring, cabinets, counter tops, and appliances can go a long way in increasing the resale value and making the home feel more comfortable. 
It's a familiar trope from home renovation shows: A family begins a major renovation on their home, only to find asbestos in the insulation or wiring that is a fire hazard. Unfortunately, it's a trope that is often true in the real world, too. 
Manufactured home renovations are just as likely to involve hiccups along the way. Fortunately, we've been in the mobile home remodeling industry for many years and have encountered nearly every problem it is possible to have. In addition to doing cosmetic remodeling, we also do plumbing, electrical, and repairs of all sorts, so we are more than capable of handling any problems that may arise during your project.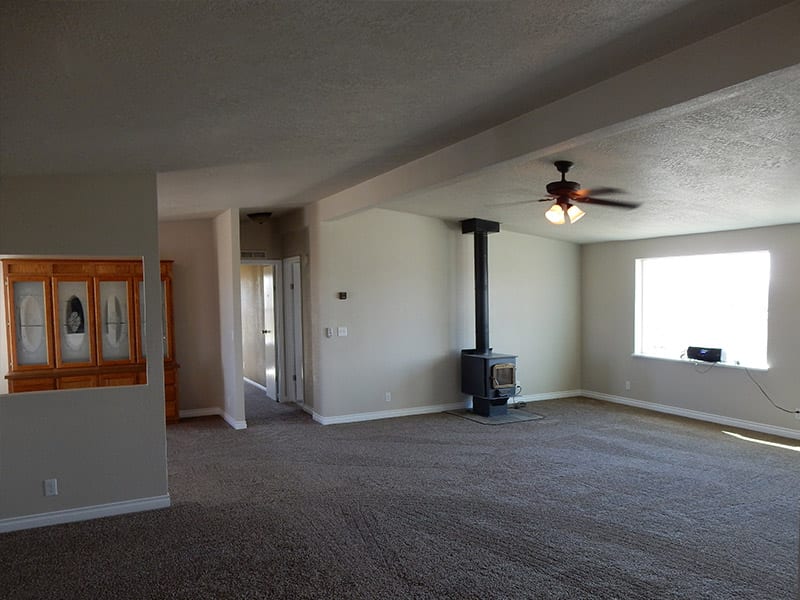 Let's Talk About Your Project
Get Started with a Free Consultation
If you're ready to get started on your mobile home remodel, the first step is to talk to our remodeling experts about the scope and budget for your project. We'll go through all the details and give you an idea of what the process will be like.