What's Different About Mobile Home Plumbing?
Explained by Professional Plumbers
As you might expect, plumbing in a manufactured home tends to be a little different than plumbing in a site-built home. What are these differences and what do they mean to homeowners?
In manufactured homes, the plumbing tends to be easier to access. However, that is not to say that it doesn't come with its own set of challenges. Mobile home plumbing professionals are more familiar and often better equipped to handle the unique characteristics of plumbing setups in manufactured homes. 
Renovations, Remodels, and Repairs
Ready to renovate your bathroom? Sick of ever-clogging drains? No matter the scope of plumbing work you require, our team of experts is ready to take on your project. Check out our gallery to see examples of some of the work we have done over the years.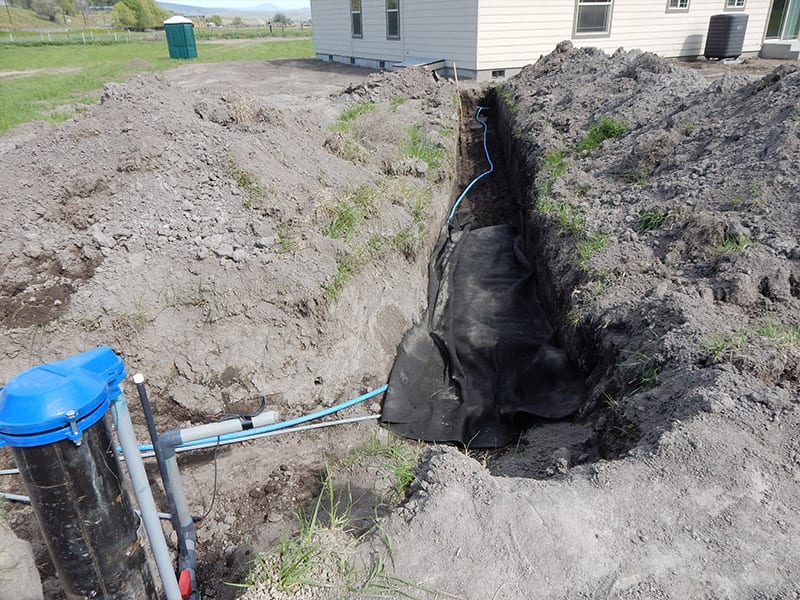 Frequently Asked Questions
About Mobile Home Plumbing
Indoor plumbing is something everyone enjoys but rarely thinks about on a regular basis—that is, until something goes wrong. Here, we answer the questions we hear most frequently about manufactured home plumbing and offer some tips to homeowners. 
Manufactured homes that sit on pier foundations tend to have more of their plumbing exposed to the elements. This means that homeowners should take certain steps to ensure that their pipes do not freeze when temperatures drop. These preventative measures may include purchasing insulation, repairing or replacing the skirting beneath your home, and leaving your faucets on to drip.
Manufactured homes that sit on permanent foundations tend to have less of these problems. Learn more about concrete foundations for mobile homes. 
It's generally a good idea to have your home's plumbing inspected at least once every year to detect any potential problems before they become catastrophic. 
All manufactured homes made today have vented plumbing, shut-offs, and clean-outs to help deal with plumbing issues. The location of these safeguards may vary from home to home, so it's always a good idea to familiarize yourself with your plumbing setup before you experience a problem.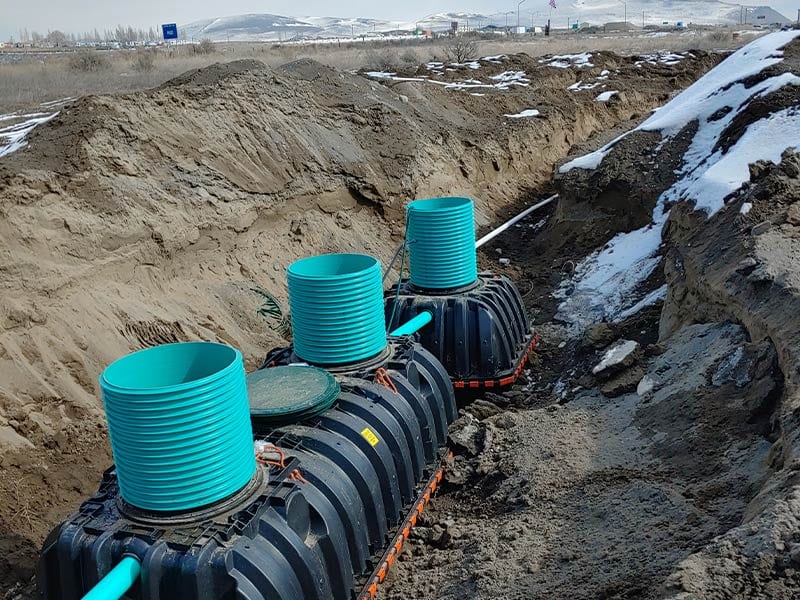 New Home Plumbing Hookups
By a Full-Service Mobile Home Installer
Installing a manufactured home involves much more than just sitting the home on piers or a foundation. Connecting the pre-installed plumbing to water and sewer hookups are a major part of the installation process. 
Connect to Supply Lines

The supply line is what connects your home to the public water supply or a well.

Connect to Drainage Lines

Drains carry waste water (think sinks, showers, and toilets) away from your home. Depending on where you reside, your home will either be connected to a public sewer system or a septic system. 

Establish Good Ventilation

Adequate ventilation is one of the most important parts of setting up plumbing in any home. It may seem counter-intuitive, but having the right amount of ventilation enables proper removal of waste water and keeps dangerous gasses from leeching into your home.